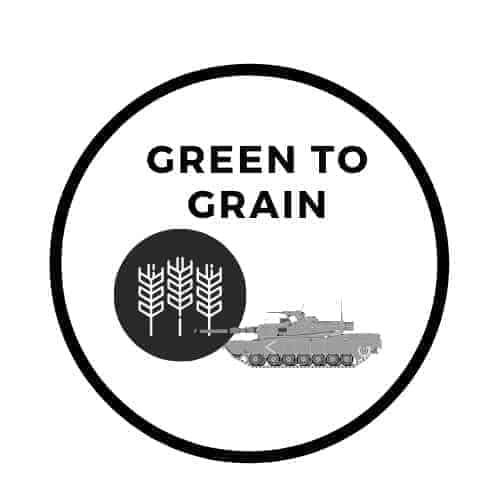 When Courtney Dixon started researching educational opportunities, grants and low-interest loans that would help her husband, Sergeant First Class Brandon Dixon, transition from active duty in the U.S. Army to a career in agriculture, she found a lot of information. The problem: It was spread out across the internet.
"It takes a lot of research time to find information that is up to date, valid and reliable," Dixon says.
So Dixon created Green to Grain, a comprehensive online resource that connects military veterans with opportunities in agriculture.
Although she only launched the website a few months ago, it's already full of information about veteran-friendly agricultural companies, nonprofit organizations, training programs and funding opportunities for veterans. Dixon is also in the process of launching a YouTube channel and hopes to add a podcast to keep viewers up to date on the latest opportunities.
"There are tons of amazing transitional programs in the military to help veterans go into sectors like banking and welding," she explains. "If you tell them you're interested in owning a feedlot or going into organic gardening or ethanol production, there are not many people in the military who understand ag and can provide those resources."
The information Green to Grain shares is relevant to service members researching their options after military separation or retirement, as well as veterans who are already farming and want resources to expand their operations. Dixon also curates lists of resources for veterans who need extra help narrowing down the information.
"If I can do one thing by providing them a resource to meaningful career paths in the ag sector that will make use of their skills, provide a positive environment and give them a feeling of continued service and supporting the nation, I want to do it," she says.
To ensure that the information remains unbiased, Green to Grain does not accept sponsorships or paid advertising.
Dixon, an FFA alumni, 2011 American FFA Degree recipient and 2020 Armed Forces Insurance Fort Leonard Wood Military Spouse of the Year, appreciates that the project allows her to share her passions for agriculture and the military.
"FFA was my foundation; it gave me the confidence to jump in and start," she says. "Veterans have given so much to serve our country already, and many of them want to consider serving through feeding America. We can only keep ag going if we help each other."
The post Going From Army to Agriculture appeared first on National FFA Organization.