The National FFA Convention & Expo is a sea of blue jackets – FFA members from all corners of the nation gather in one place to celebrate their accomplishments and find inspiration for their next endeavors.
Because you are a generous supporter, we would like to invite you to attend. When you experience firsthand the motivational keynote speakers, energetic concerts, judging opportunities and an expo floor bustling with agricultural education and industry opportunities, you can see how your support has impacted the lives of FFA members.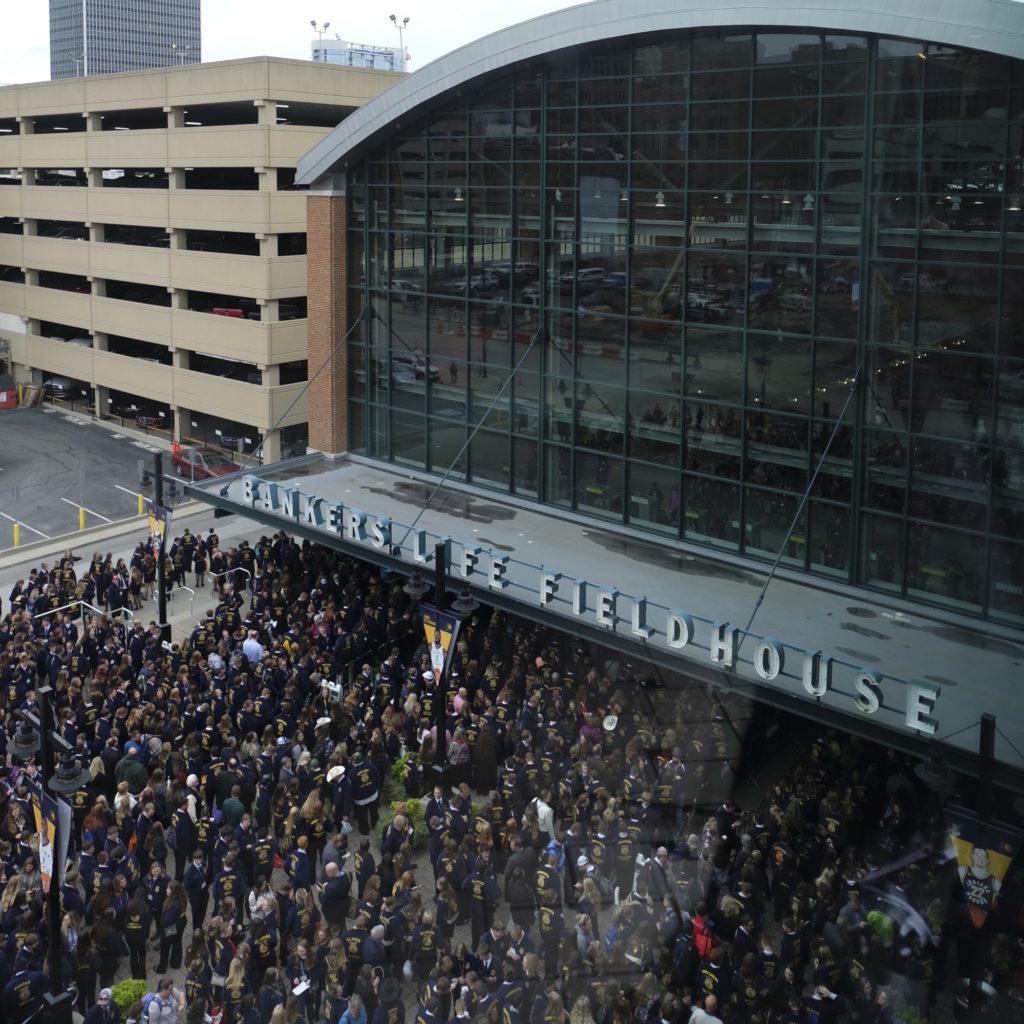 Convention dates to remember:
May 1, 2018: Housing opens
Sept. 12, 2018: Registration opens
Sept. 19, 2018: Housing closes
Oct. 24-27, 2018: National FFA Convention & Expo
We appreciate your support and invite you to make plans to attend these and other exclusive opportunities:
Thursday, Oct. 25
Breakfast 411
The FFA Experience Tour
Agriscience Fair Open House
Proficiency Awards Judging
Annual Appreciation Dinner
Third General Session: Donor Recognition
After-Hours Donor Reception
Friday, Oct. 26
Fourth General Session: Honorary American FFA Degree Ceremony
World's Toughest Rodeo
Past National Officer Reception
Interested in attending National FFA Convention & Expo as a sponsor or donor?
Fill out this form or call 317.802.6060.