As part of the 94th National FFA Convention & Expo in Indianapolis, FFA members from around the country are building and painting 100 little free pantries to be placed around Central Indiana. A little free pantry is an easy way for neighbors to help neighbors who have a need for food, hygiene or other items. We are reaching out to you, our neighbors, to offer an opportunity to request a pantry for your community.
All nonprofits and/or community members in Marion County and the surrounding counties — Boone, Hamilton, Hancock, Hendricks, Johnson and Shelby counties — are eligible to place a request. National FFA will provide the pantry, materials to place it and labor if needed. Stocking and maintaining the pantry will be the responsibility of the requesting community.
National Days of Service Projects
More information coming soon.
National Days of Service Virtual Service Project
Put your leadership into action in October and be a part of this annual event!
Register your service event to be a part of the National Days of Service nationwide. Once you have completed your service project, share your impacts, pictures, and videos. Your chapter will be highlighted in an interactive map that will inspire others to serve in their communities!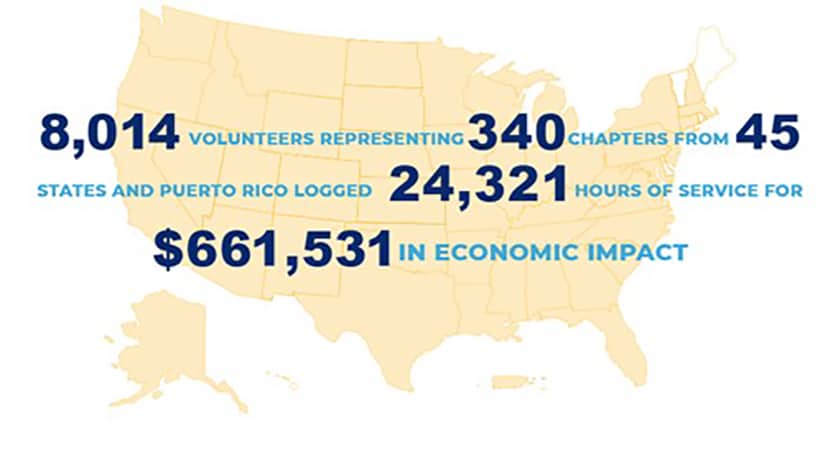 Impacts from 2020 FFA National Days of Service
The FFA National Days of Service Toolkit has all you need to Investigate, Plan, Serve and Evaluate your service project. The toolkit also includes service action plan templates for projects in the four focus areas: community safety; hunger, health and nutrition; environmental responsibility; and community engagement.